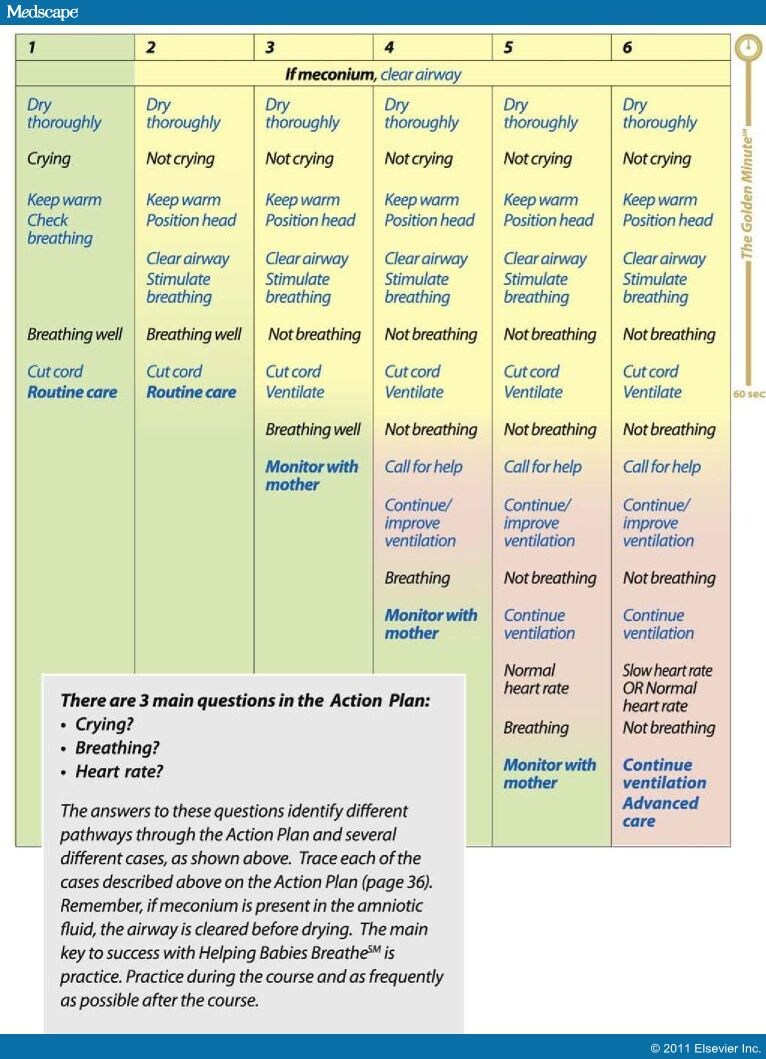 I wanted to post this from here:
Page 37 from HBB Learner's Workbook.
[12]
Note use of cases to further illustrate clinical pathways depicted in the Action Plan seen in Fig 2. Note coordinated colors and questions. Reprinted from the American Academy of Pediatrics. Helping Babies Breathe,
http://www.medscape.com/viewarticle/747913_3
Learner Workbook; 2010, p37 with permission from the American Academy of Pediatrics.
This is a course that is taught to resuscitate an infant in places that have few resources. Notice that before the cord is cut, the infant must be breathing. I found that interesting, because we don't do that here. Instead, we most often just cut the cord as soon as possible, which has never made sense to me. If the cord was able to oxygenate the baby inside the mom okay, why not outside. It has always seemed more sensible to me to allow the cord to stay untouched until the baby is breathing fine on it's own. Just thought this was an interesting table to look at.